The Walking Dead: Assault, ¡consíguelo gratis!
Segui @EstudioiPhone
Si os gusta la serie The Walking Dead o los juegos de acción habéis tenido suerte ya que desde IGN están regalando el juego The Walking Dead: Assault a todos los que queréis durante un tiempo bastante limitado.
El juego ha recibido muy buenas críticas. Se basa en la famosa serie, en un tipo de juego de acción y estrategia con unos original gráficos tipo cómic.
El objetivo del juego es sobrevivir matando a todos los zombis que veas con otros supervivientes.
El juego también cuenta con numerosas misiones secundarias, desbloqueables y muchísimos secretos más.
Está adaptado a la pantalla Retina y a todos los dispositivos. Es una app Universal y tiene un precio de 2,69€.
Tráiler Oficial: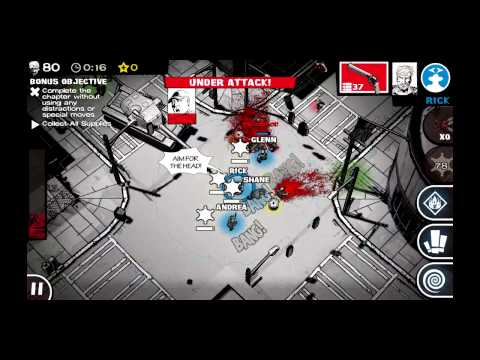 Si quieres más información sobre el juego puedes acceder a su página oficial haciendo click aquí.
Podéis aprovechar la oferta de IGN y conseguir vuestro código haciendo click aquí. Si no has sido lo suficientemente rápido y quieres hacerte con él puedes comprarlo por 2,69€ haciendo click aquí.